3 Wish List Wedding Dresses
One of the most crucial pieces of my job as a wedding planner is making sure each wedding feels distinct to the couple. This means that the parts of the day that feel most individual are incredibly important in distinguishing it. So far be it from me to suggest anything about what the bride wears on her special day other than logistical matters like too many layers of tulle might get really hot at an outdoor summer wedding, etc.
That being said, having been in this world long enough, and already being married myself. I still come across dresses sometimes that I hope and pray one of my brides will choose one day so I can see it up close! This seemed like a perfect post since Bridal Fashion Week was last week and so I have hundreds of photos to pull from!
I saw this dress when I was at an event at the Mark Ingram Atelier and I fell in love. The hand embroidery around the bodice was stunning and, as everybody knows, I love blue and white! I am completely captivated by the simple lines but unique details. I would LOVE to see one of my brides in this dress!
I definitely tend toward classic designs and this J Mendel dress from the Spring 2016 collection is another one of my favorites. I love the waistline detail which gives interest without it becoming a fussy dress. It almost feels a little vintage!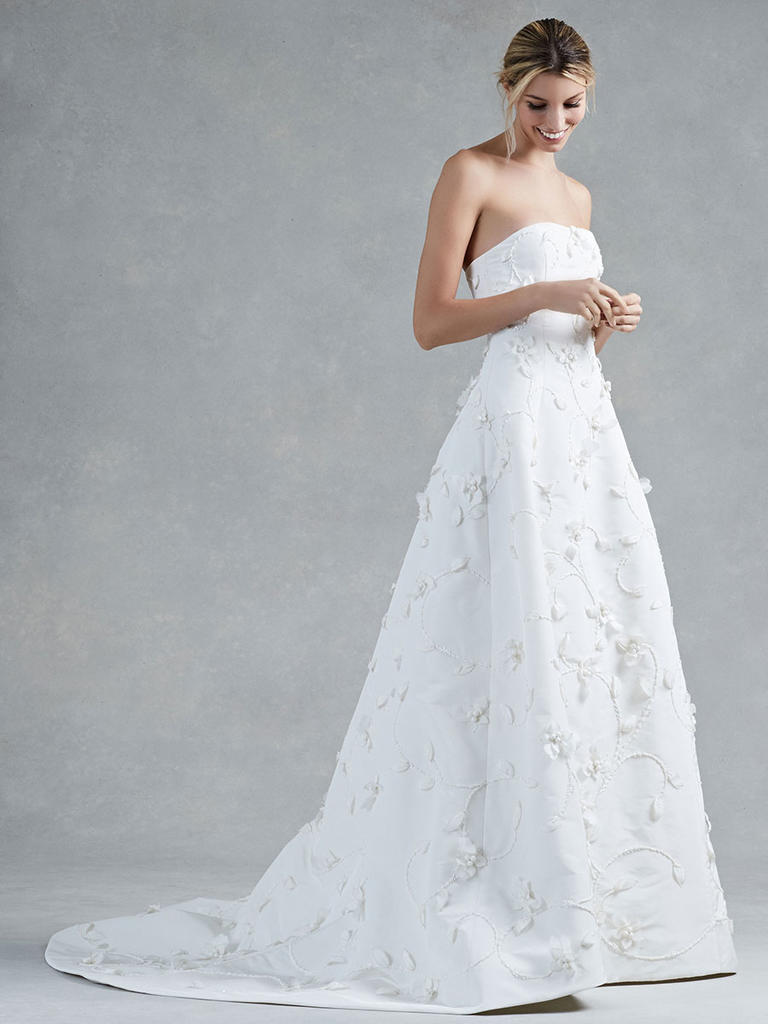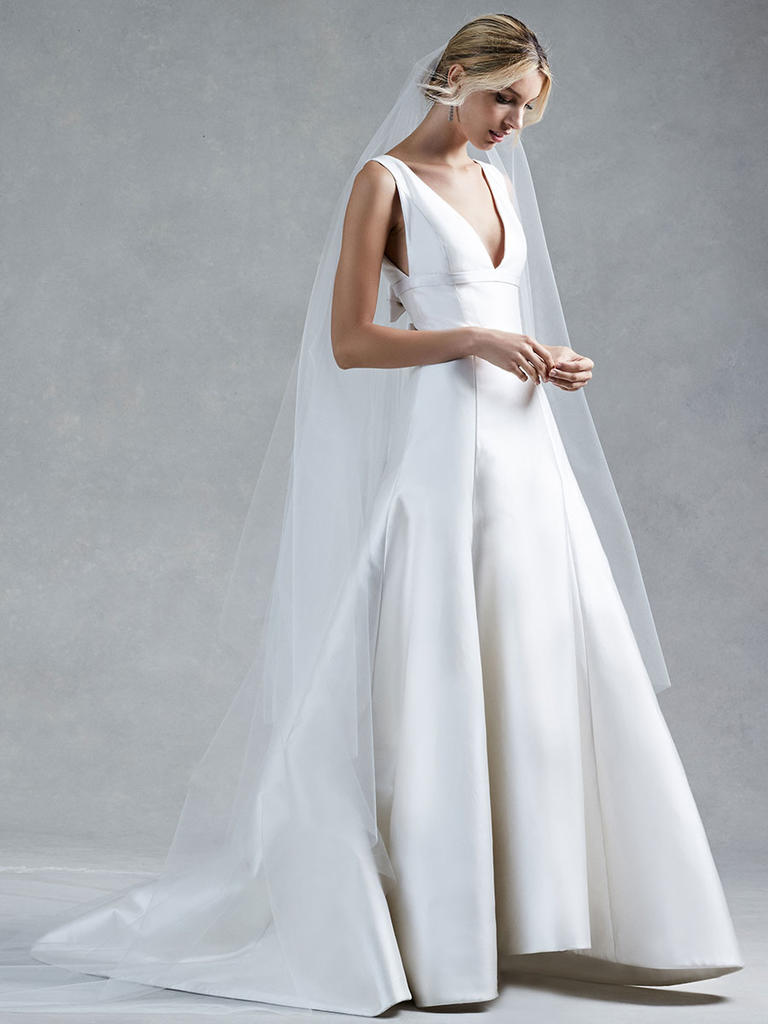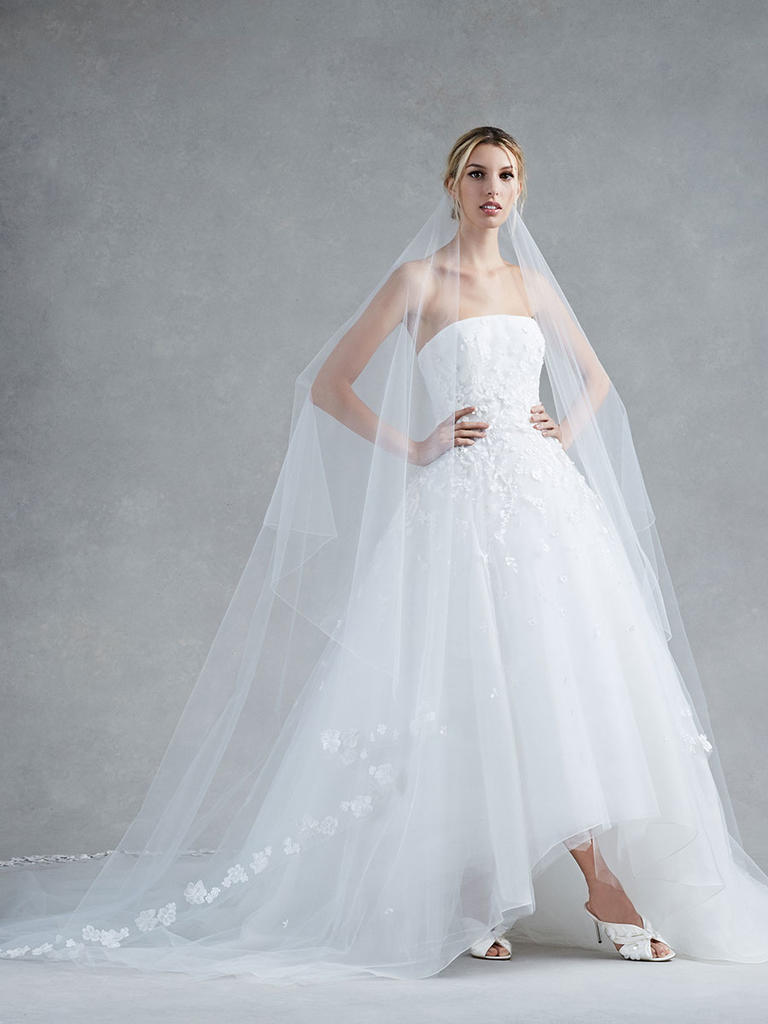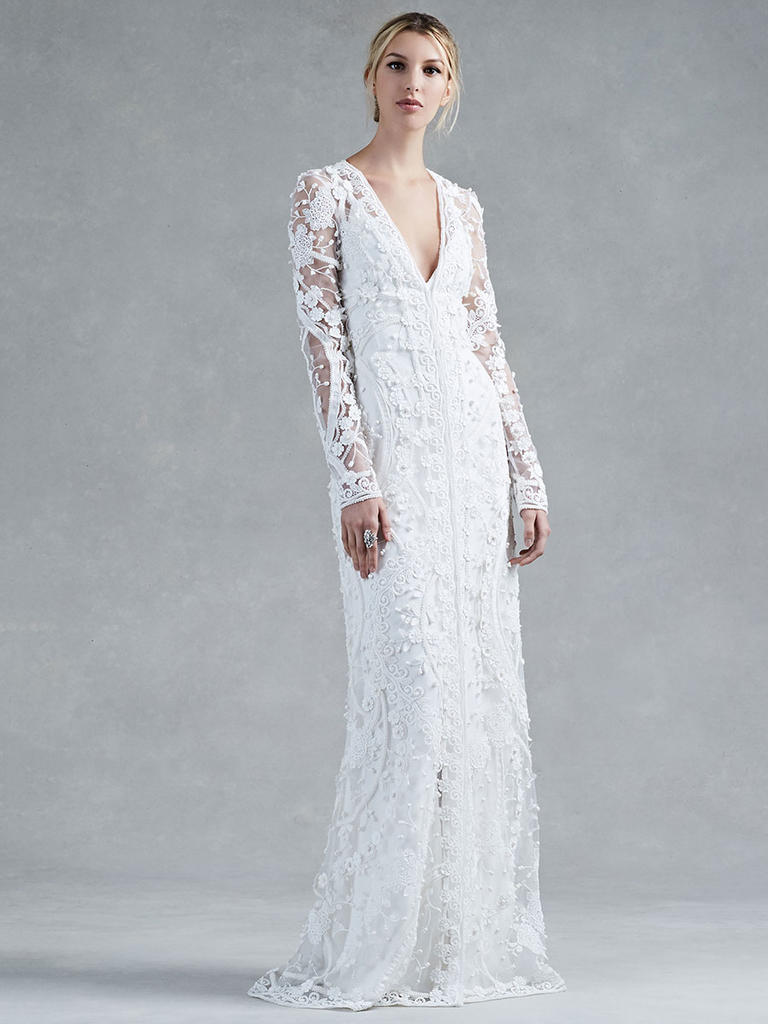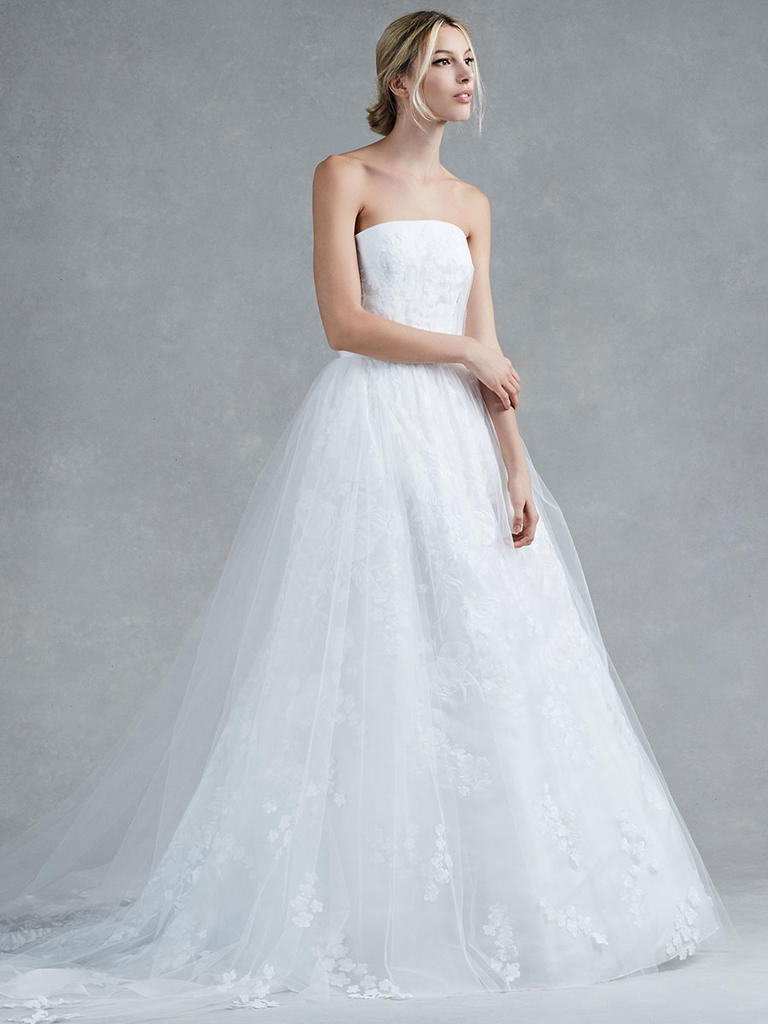 Then I have to cheat a little bit and not just give you a single dress... I hope you'll forgive me :) I loved this years Oscar de la Renta collection. So I'm including some of my favorites here. There was an incredible mix of classic silhouettes with stunning details ranging from architectural to delicate floral appliques. When I got married my dress was very simple and classic and so this sort of design absolutely speaks to me!
What sort of dress are you looking for? Do you have a style you wish you could have worn? If so, go comment on my Instagram!